Opportunity Now
Application Guide
Build and frame your strongest program by incorporating the following resources, sourced by our partners.
Three Pillars of a
Strong Program
A strong application stems from a strong program model. Every program should cover these key elements and our guides show you how.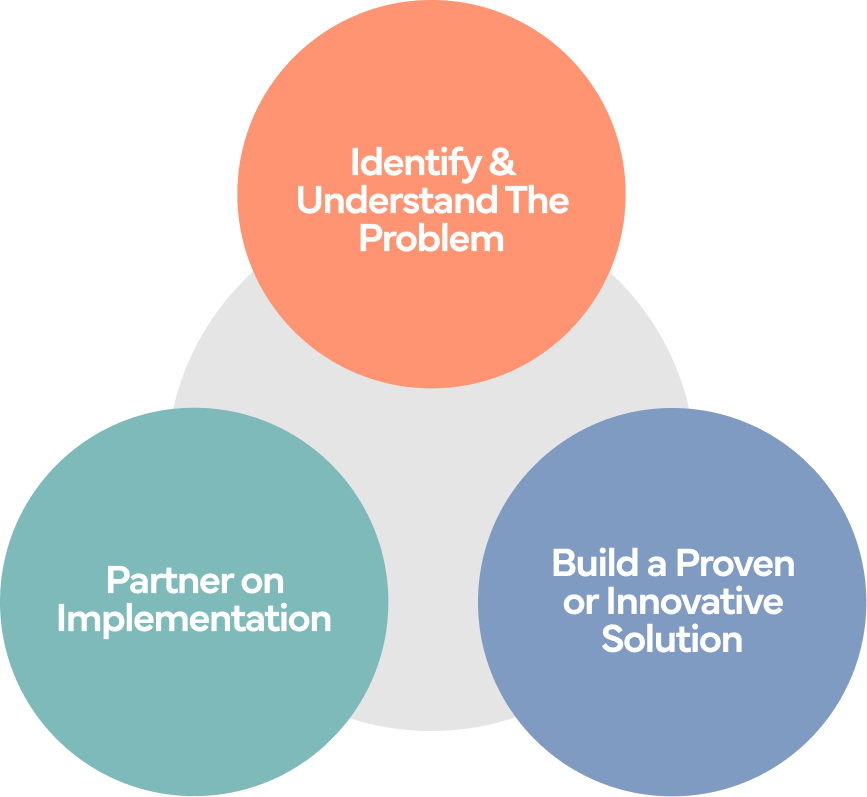 Identify & Understand the Problem
Identify a workforce need and/or critical shortage area in your target industry and region, and provide insights and evidence confirming the needs you identified.
Demonstrate an understanding of the key challenges driving the identified labor market needs with data from employers in your target region and industry.
Read More ->
Demonstrate an understanding of the unique factors impacting Coloradans' ability to achieve a living-wage career, including the distinct needs of Colorado's focus populations, including rural residents and those affected by the economic impacts of Covid-19
Read More →
Partner on Implementation
Ensure collaboration is at the heart of your program's success, with industry and training & education partners taking a leadership role throughout the development, execution, and growth of the program.
Develop deep partnerships with other employers, education providers, and training/community partners in your region and industry to implement and scale your program.
Read More →
Center employers and industry representatives throughout all stages of your solution to create the most effective job placement and career advancement opportunities for participants.
Read More → 

Build a Proven or Innovative Solution
Articulate the inputs, activities, and outputs of your program/ model and how they respond to your identified workforce needs.
Design a theory of change and logic model that ensures your program or model  links talent development activities with outcomes related to job placement, advancement, and wage gains
Read More →
Collect data to measure your program's effectiveness and design an outcome evaluation strategy to show how your program will create long-term economic mobility outcomes.
Read More →
Looking for detailed program
criteria and technical support?